Two restaurants to offer Tunisian and International specialities.
" the Belvedere " is a restaurant with menu card. It will fascinate you, with its refined kitchen, professional and discreet services. "the coffee shop serve menu or buffet meal, where quality and variety of proposal dish are exceptional.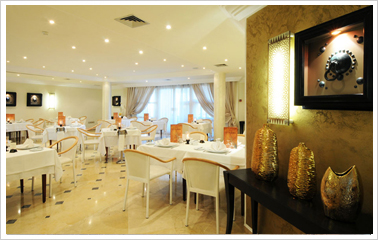 In Hotel du Parc, each of your meal will be a true pleasure moment.
Hotel du Parc dispose one bar where you will find your friends, or meet your partners. The "Green" is an invite of relaxation. .